Graphics Designer Internship at Overseas Pakistanis Foundation (OPF)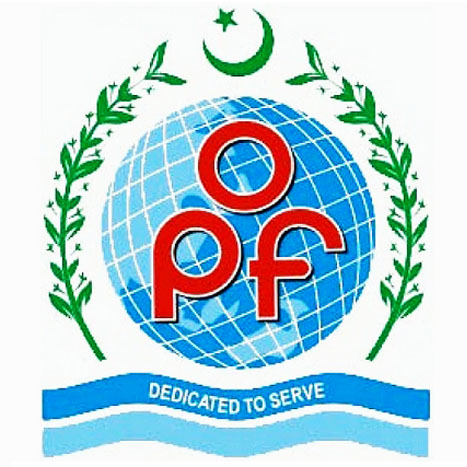 Internship
Rs. 25,000 USD / Year
Applications have closed
Salary: Rs. 25,000
Website Overseas Pakistanis Foundation (OPF)
Overseas Pakistanis Foundation (OPF) is offering a paid internship opportunity for a talented Graphics Designe. The Graphics Designer Internship at Overseas Pakistanis Foundation will be based out of OPF Head Office, Islamabad, Pakistan.
Details of Internship
• Qualification: Graduates (14 years Education)
• Maximum Age Limit: 30 years (Relaxable)
• Duration: 6 months (Extendable based on performance)
• Location: Publicity & Marketing Cell, Overseas Pakistanis Foundation, Head Office, Islamabad.
• Position: 01
Required Skills
• Good Knowledge of Adobe Photoshop, Adobe Illustrator, Corel Draw
• Possession of creative flair, versatility, conceptual / visual ability and originality
• Ability to interact, communicate and present ideas
• Have a personal commitment to continuous learning and improvement
• Candidate having Urdu / English typing skill in addition to the above will be given preference. Benefits Offered
• Rs. 25,000/- pm (All Inclusive)
• Conducive Learning Environment
• Internship Completion Certificate
Last Date to Apply: 22nd October, 2019

Sustainable Development Workshop by the Hollings Center for International Dialogue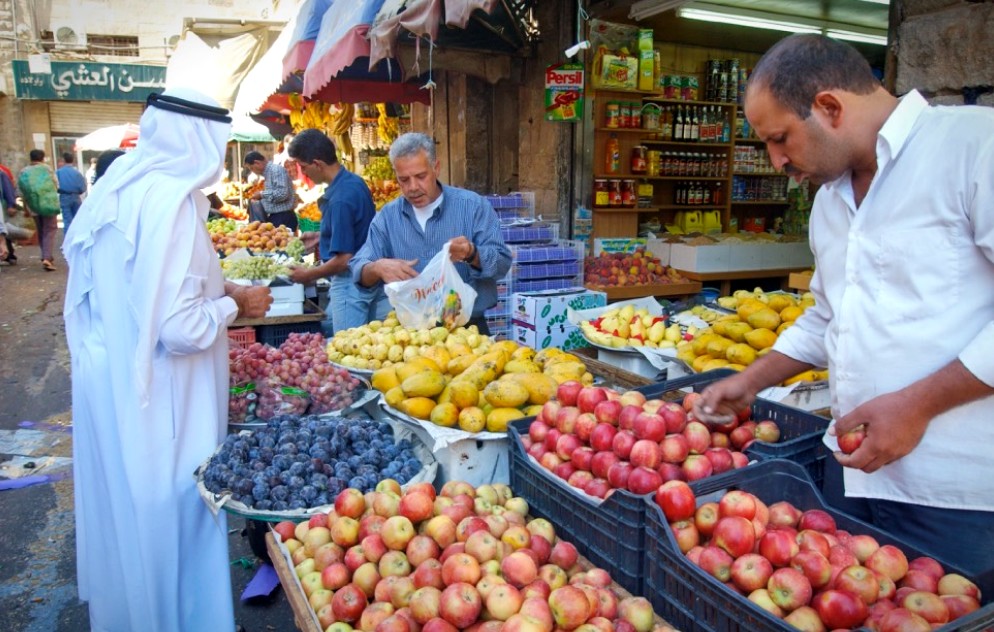 The issues raised by the Youth, Social Entrepreneurship and Sustainable Development project have taken on even greater significance with the spread of the Covid-19 pandemic. Economies around the world are contracting and youth, who were already experiencing financial difficulties prior to the pandemic, face even more uncertain employment and career prospects for the foreseeable future. The question this project posed remains highly relevant: what role can social entrepreneurship play in addressing the material, social and individual emotional needs of youth, especially in non-Western countries?
Due to the current health crisis, the project's workshop at the Hollings Center, originally scheduled for May 2020, had to be cancelled. In its place, the YSESD proposes to hold a three part online workshop during the fall of 2020. The workshop will be divided into: 1) a project competition in social entrepreneurship; 2) youth social entrepreneurial projects; and 3) workshop assessment. The YSESD will engage in post-workshop dissemination of its results.
The project proposes to invite 40 youth social entrepreneurs from the Middle East and North Africa (MENA) region and Pakistan as well as students from the Honors College, Rutgers University who will serve as Rapporteurs.
The target countries include Iraq, Turkey, Pakistan, Egypt and the United Arab Emirates.
In addition to YSESD Director and PI, Dr. Eric Davis, Rutgers University, and the workshop co-organizers, Dr. Yass Alkafaji, Director Iraq Public Leadership Program, the American University of Sharjah; Dr. Nirav Patel, Director of the Forum, the Honors College, Rutgers University; Dr. Peter Valenti, Liaison to Social Entrepreneurship Studies, New York University and New York University-Abu Dhabi; Dr. Abid Ali, Data Science Program Faculty, Northwestern University; Mr. Berat Kjamilli, migport.com – Refugee Knowledge Sharing Platform, Istanbul; and Mr. Yousuf Abdelfatah, RAND
Corporation, Arlington, VA.
The co-organizers will assist in recruiting youth social entrepreneurs from the workshop's regions of focus: Iraq, Turkey, Pakistan and Egypt.
Project Competition Module:
The first component of the workshop will offer a Project Competition Module in mid-November 2020. As part of the Module, Dr. Davis and the Workshop co-organizers will ask the 40 participants to address critical issues facing developing countries by engaging in a competition to come up with solutions to critical questions posed by the offer presentations on YSESD project themes.
The competition will ask 8 participant teams of 5 members each – comprised of males and females and members of different national origins – to develop social entrepreneurial ventures which will address several key content areas:
1). Energy and Electricity Delivery (how can electricity be delivered in a more effective manner through social entrepreneurial ventures, how can such ventures improve the development of solar energy projects for residential and commercial usage);
2). Civic Engagement (how can social entrepreneurship help develop secondary and university level curricula which promotes a better understanding of citizenship responsibilities and rights, democracy promotion, and cultural and religious tolerance); public institutional capacity (strengthening the rule of law, human rights and fighting corruption and nepotism);
3). Gender Empowerment (changing societal attitudes towards women's participation in the public sphere, improving the women's ability to translate higher education degrees into career opportunities, and promoting child-care centers which allow women to pursue their careers);
4). Public Health (how can survey research improve knowledge of the public health needs of Iraq's poor urban neighborhoods and villages, how can knowledge of vaccinations and other critical medical procedures be better disseminated, how can the expansion of health care clinics be linked to social entrepreneurship);
5). Environmental Sustainability (how can recycling be expanded to deal with better disposal or refuse and offer funds to poor communities, how can residents in poorer communities be helped to better access to clean water and improve local health conditions, how can social entrepreneurial ventures build on traditional methods of environmental sustainability to promote greater consciousness of the need to protect local environments).
In "breakout rooms," each team will be given 30 minutes to develop their project ideas. Then, Workshop will discuss and evaluate the content of the proposals as to their originality and possibility of implementation. This project competition will not only engage the Workshop participants but enable the teams to decide on which of the 5 content areas they would like to concentrate in the second session of the Workshop in early December.
(Proposed dates of Workshop Session 1: November 12-13)
Youth Social Entrepreneurial Projects:
The Workshop's Project Competition presentations will offer both substantive information in the form of conceptualizing youth social entrepreneurship and its role in promoting sustainable development, but also allow the Workshop organizers to assign themes for social entrepreneurial projects which the Workshop participant teams will develop between mid-November and the first week of December 2020. Working in teams of 5 participants, with an emphasis on gender balance and including youth from different countries, the projects will develop and then offer a short PPT presentation.
Each project developed by Participant Teams will be asked to incorporate an explanation of the project's significance, what sectors of a country's population would benefit from the project, and what financial resources are required to make the project a reality. Teams will also be asked to specify which local and international governmental agencies (IGOs), and international NGOs and foundations, would be appropriate targets for requests for funding.
(Proposed dates of Workshop Session 2: December 3-4).
Assessment:
The project organizers and participants will hold a final meeting to assess the Workshop's outcome. An Assessment Rubric will be distributed on December 4 and participants in each of the teams will be asked to use the Rubric, or suggest adding a component which they feel is lacking, and then write a short report which will be circulated before the assessment meeting.
The Assessment Reports will be distributed prior to the final meeting and then be discussed by the workshop participants during the meeting. Workshop participants – organizers and students – will also discuss the manner in which the results of the workshop should be disseminated. The main ideas would to record the workshop sessions and then offer them for distribution after the workshop to appropriate organizations which support youth social entrepreneurship.
(Proposed date of Workshop Session 3: December 14)
Youth, Social Entrepreneurship and Sustainable Development Workshop
Sponsored by the Hollings Center for International Dialogue
Istanbul, Turkey
Proposed Workshop Addendum
Eric Davis
Department of Political Science
Rutgers University
davis@polisci.rutgers.edu
The University of Baltistan Skardu offers 5 Masters and 10 Ph.D. Foreign Scholarships
Under the Faculty Development Program, the University of Baltistan in Skardu city of Gilgit-Baltistan is offering inviting applications from Pakistani and AJK nationals for award of Ph.D. and MS scholarships. The selection of the candidates will be made purely on merit considering their academic achievements and their aggregate marks in the HEC HAT test. The scholarship awardee will be required to serve the University of Baltistan, Skardu (UoBS) as a faculty member for a period of a minimum 5-years after the completion of their MS and Ph.D. degrees.
Minimum Eligibility Criteria
Pakistani/AJK Nationals only.
Must have 60% marks or CGPA 2.50 out of 4.0 in the final degrees and with no 3rd division in the entire academic career for the MS scholarships.
Must have minimum CGPA 3.0 (out of 4.0 in the semester system) or first division (in the annual system) in MS/MPhil/Equivalent degree (18-years education) with no 3rd division in the entire academic career for the Ph.D. scholarships.
Maximum age at the closing date for MS scholarships 35 years for candidates working in Government Organizations 30 years for fresh candidates.
Maximum age at the closing date of advertisement for Ph.D. scholarships 40 years for candidates working in Government Organizations 35 years for fresh candidates.
The candidates must have acquired requisite qualifications before the closing date of the application.
The candidates must obtain a minimum of 50 marks in the HEC aptitude test (HAT).
The candidates who are already availing of any other scholarships are not eligible to apply.
The candidates shall be required to follow all the coda! formalities as per HEC FDP guidelines/regulations before leaving for higher studies abroad.
The candidates must obtain a minimum of 50 marks in the HEC aptitude test (HAT).
The candidates who are already availing of any other scholarships are not eligible to apply.
The candidates shall be required to follow all the cod formalities as per HEC FOP guidelines/regulations before leaving for higher studies abroad.
Scholarships in the following Disciplines
| | | | |
| --- | --- | --- | --- |
| # | Discipline | MS | PhD |
| 1 | Sociology | 01 | |
| 2 | Accounting | 01 | |
| 3 | GIS and Remote Sensing | 01 | |
| 4 | Tourism and Hospitality Management | 02 | 02 |
| 5 | Computer Science | | 01 |
| 6 | Biochemistry | | 01 |
| 7 | Business Management | | 03 |
| 8 | English linguistics/ Literature | | 02 |
| 9 | Statistics | | 01 |
Application Procedure
The candidates are required to submit application on the prescribed form available at the University website or from the Registrars office. The following documents are required to be submitted along with the application form:
Attested copies of all educational testimonials.
Attested copy of domicile certificate.
Attested copy of CHIC (National ID card) d) A detailed CV/resume.
Two recent passport size photographs.
Pay order/bank demand draft worth Rs.1000/- (non-refundable) in favor of the University of Baltistan, Skardu as a processing fee.
Candidates who are already serving in Government/Semi-Government/Autonomous organizations should apply through a proper channel having NOC from the current employer.
Notes
All scholarships will be awarded on the basis of open merit.
Candidates must have a final degree in the relevant field of the advertised slot. HEC aptitude test (HAT) will be arranged and conducted by HEC for eligible applicants.
Candidates will have to seek admission in the top 350 foreign universities of the world (QS ranking) by fulfilling admission requirements of the host university.
The applicants are required to indicate the disciplines of the scholarship program on the envelope.
Only shortlisted candidates will be called for test/interviews.
Candidates will only be allowed to secure admission in those international universities/countries with whom HEC has signed MOU/agreements.
After provisional selection, the final grant of the scholarship shall be subject to the confirmation of admission of the candidate in the foreign university and fulfillment of codal formalities (i.e. deed of agreement, etc.) as per HEC guidelines.
Awardees will have to execute a bond to serve in UoBS for a minimum period of five years after the successful completion of their MS and Ph.D. degrees. No request will be entertained in any case to change the service status/job from the University of Baltistan to any other institution during the bond period.
UoBS reserves the right to select or reject applications on the basis of selection criteria approved by HEC Scholarship Management Committee (HSMC).
In case of any omission/misrepresentation, UoBS reserves the right to reject the application at any stage.
The last date for the receipt of applications is May 30, 2020.
Code for Pakistan announces multiple jobs in Peshawar
Code for Pakistan is a non-partisan, non-political organization, which is an IRS tax-exempt 501(c)(3) California not-for-profit corporation, EIN# 47-1458866. Your donation to Code for Pakistan is tax-deductible.
Code for Pakistan is working with KPITB and the World Bank to set up Pakistan's first Digital Services Unit (DSU) in Khyber Pakhtunkhwa (KP). KP's Digital Services Unit is to lead the province of KP into the digital age with a focus on improving digital service design and delivery, and citizen-facing services.
Under the general administrative direction of the Chief Digital Transformation Officer (CDTO), the User research and UX design specialist will plan and conduct user research, analyze data, and propose unique user-friendly experiences for the services designed and developed in the Digital Transformation Lab (DTL), run and managed by Code for Pakistan, under the KP Digital Services Unit.
The Digital Transformation Lab will partner with government departments to modernize digital services across the province. The goal of the DTL is to transform citizen-facing services that are more responsive to citizens' needs. By leveraging technology and digital tools that are most suitable to solve a given problem, the DTL will keep citizen needs at the center of service design and delivery.
Code for Pakistan is announcing the following five positions.